About
Population - 388,000 (urban), 1,007,000 (metro)
Bologna is situated on the edge of the Po Plain at the foot of the Apennine Mountains, where the Reno and Savena river valleys meet.
Bologna's economy focuses on manufacturing (from food to machines) while also supporting the world's oldest university and services sectors attached to education and manufacturing. The medieval city is one of the most visited in Italy.
Connecting Nature Partner – Metropolitan City of Bologna
Contact: Marino Cavallo – marino.cavallo@cittametropolitana.bo.it
"Pollution" the environmental installation by the Architect Mario Cuccinella for CERSAI Exhibition and the Bologna Design Week
From 23th to 30th September 2018 - Piazza Santo Stefano
https://connectingnature.eu/urban-forest-piazza-s-stefano
You can follow Pollution 2018 on the dedicated website: https://pollution.irisceramicagroup.com/en/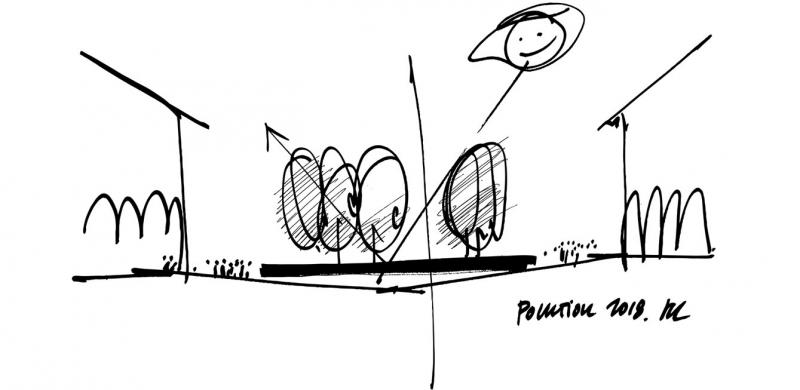 Challenges
Green and circular economy to nurture the local innovation ecosystem.
Vision
A green focused local economy.
Urban and peri-urban agriculture: a laboratory to greening the city.
Timeline:
5 years' time
Open dialogue and ideas generation.
Explore ways that nature, businesses and social functions can be linked to green space.
Urban and peri-urban agriculture Mediterranean Cluster.
10 years' time
A pioneer in locally generated green energy.
An edible landscape.
15 years' time
A wireless world allows people to 'disconnect' from the physical network and spend more time in the ecological network.
Blogs
5th April 2018 - https://connectingnature.eu/blog/urban-and-peri-urban-agriculture
19th February 2018 - https://connectingnature.eu/blog/forest-city