Connecting Nature's High Level Advisory Board (HLAB) comprises world-renowned experts on nature-based solutions, urban resilience, sustainability and innovation. As opinion-leaders in their respective fields they provide a valuable referral point for the partners of the project at critical milestones along the project development.  The HLAB provides an important external and impartial sounding board for the project partners, and ensure that advancements in the area of nature-based solutions as well as new technologies and ideas, will be passed to the whole consortium.
Dr Marcus Collier - chair of HLAB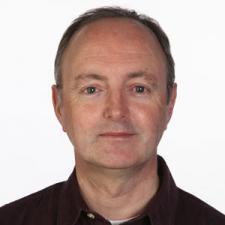 Dr. Collier is an Associate Professor of Sustainability Science in the School of Natural Sciences in Trinity College Dublin, where he is also Director of Research and a Principal Investigator in the Science Foundation Ireland ADAPT Centre. He was the coordinator and is now leading the high leveled advisory board of the Horizon 2020 nature-based solutions project Connecting Nature. He also has leading positions in two other EU nature-based solutions projects – GoGreenRoutes and ReNature. Marcus was the coordinator of the EU-funded TURAS FP7 project, for which he received a Champions of European Research Award. He has been awarded a prestigious European Research Council Consolidator grant for NovelEco, a citizen science project that has just commenced in June 2021. Marcus explores the human-nature interface and specialises in social-ecological systems thinking. He has diverse research interests but all focus on the complex and fascinating interface between social and ecological systems, especially scaling out nature-based solutions in an urbanizing world, and the potential of innovation and nature-based enterprises. Marcus has written extensively on contested issues such as novel ecosystems and nature-based solutions. As an environmental consultant, prior to entering academia, he worked with volunteers and non-governmental agencies to co-create and implement environmental projects through adaptive collaborative processes.
Dr. David Maddox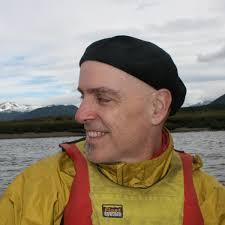 Founder & Executive Director, The Nature of Cities, David Maddox is committed to the health of the urban ecosystem—urban resilience, the application of ecosystem services for human welfare and livelihoods, and the effective and efficient monitoring and evaluation of these issues. He has worked for The Nature Conservancy, the Maryland State government, the City of New York, in non-profits, and as a consultant. As Founder and Executive Director of TheNatureOfCities.com, his current work is in the development and dissemination of useful knowledge for design and management of social-ecological systems in urban landscapes. He holds a PhD in Ecology and Evolutionary Biology, with a statistics minor, from Cornell University. David is an award-winning playwright, musician, and composer. He lives in New York City.
Dr. Christopher Raymond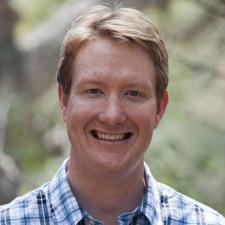 Christopher Raymond  is an Interdisciplinary Social Scientist who is passionate about developing new ways of engaging local communities in initiatives that support environmental sustainability and human well-being.  This passion is reflected in his mission of connecting  People, Place and Prosperity. He works in partnership with local, regional and international groups to develop tools and processes for combining multiple types of values and knowledge into environmental planning and decision-making. He also develops techniques for assessing the impact of environmental policies and programs on individual and group values, behavior and self-reported well-being. He works across multiple projects in various leadership roles and is a Co-PI on a Swedish Research Council funded project that aims to Connect Diverse Knowledge Systems for Ecosystem Governance and Co-Chair of the EKLIPSE Expert Working Group on Nature-based Solutions to Promote Climate Resilience in Urban Areas.  Additionally, he is an Expert Advisor on NAIAD, Nature4Cities and Connecting Nature nature-based solutions projects, recently funded by the European Commission. Christopher Raymond is currently a Senior Researcher in Landscape Planning in the Department of Landscape Architecture, Planning and Management at the Swedish University of Agricultural Sciences (SLU) and Director of a consultancy company named Enviroconnect.
Dr. Karen Foley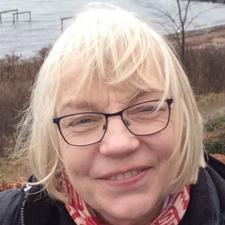 While Karen's early research work looked at developing landscape assessment methodologies as effective research interests lie in the area of landscape change, landscape preference, stakeholder engagement and urban resilience planning tools, she later focussed on the vernacular Irish landscape, examining landscape preference, drivers of landscape change and exploring scenario-based tools to engage with a range of stakeholders. More recent research centres on urban open space, identifying tools and techniques to develop robust multifunctional landscape typologies in cities that satisfy social and environmental needs. Specifically she is working in the area of green infrastructure, urban forestry and transitory open space. Karen was one of the lead instigators of TURAS, an EU funded FP7 research project bringing together urban communities and businesses along with local authorities and researchers to collaborate on practical new solutions for more sustainable and resilient European cities. Previous funded research work has included the co-ordination of a joint Welsh/Irish INTERREG research project with Brady Shipman Martin (Dublin) and the Countryside Council for Wales. This study developed a methodology for seascape assessment in order to integrate the issues of landscape/seascape conservation into the development process. This work was set against the background of increasing development pressure along the coastline with the development of offshore wind farms and mariculture enterprises. The resulting 2001 publication Guide to best practice in Seascape Assessment for the Marine Institute remains a key reference for professionals working in the area of landscape planning and coastal zone management.
Niki Frantzeskaki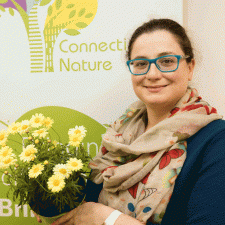 Niki Frantzeskaki is Professor of Urban Sustainability Transitions at Swinburne University of Technology in Melbourne. Her research extends across Europe, USA, Brazil and in developing countries like Vanuatu, and Ghana. She also is an affiliate lecturer at DRIFT's Transistion Academy. While working with DRIFT from 2010 to 2019 she coordinated research on environmental governance and urban sustainability transitions through her leadership of and involvement in a portfolio of research projects including: Connecting Nature, Impressions, GUST and Resilient Europe. She has edited 12 special issues in top-ranked journals about sustainability and sustainability transitions. She has edited two books on sustainable waste management in Greek and three books on urban transitions and transition management published in 2017 and 2018 with Routledge, Cambridge University Press and Springer Nature. She contributed as a lead expert in international dialogues and projects, being the lead expert in the European Union and Brazil platform of science exchange and co-production under the theme of innovating cities with nature-based solutions, with a good grasp on global environmental governance knowledge and processes in 2015-2016. She is actively contributing as an author in CBO, GEO-5, GEO-6 and IPBES assessments.
Dr. Jennifer Senick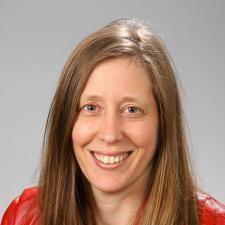 Jennifer Senick is Executive Director and Founder of the Rutgers University Center for Green Building at the Edward J. Bloustein School of Urban Planning and Public Policy in New Jersey, USA.   The Rutgers Center for Green Building promotes sustainable and healthy environments through research, education and training, and partnerships with industry, government and not-for-profit agencies.  Senick's areas of expertise include sustainable development, energy policy, healthy communities and green building.  Her research has been supported by the National Science Foundation, the U.S. Department of Energy, U.S. Housing and Urban Development Agency, U.S. Green Building Council and the American Planning Association.  Senick currently leads the Center's work as statewide evaluator of the New Jersey Board of Public Utilities Clean Energy Program, and recently led the completion of the New Jersey Green Building Manual v2, an updated green and resilient building resource for the State of New Jersey's Department of Community Affairs.  She is co-chair of the Sustainable Planning Design and Behavior Knowledge Network, Environmental Design Research Association (EDRA), Coordinator of Global Health Initiatives, American Planning Association International Division and an appointed member of the Mayor's Digital Task Force Committee (Highland Park, NJ), which develops and implements citizen-government communication initiatives enabling real-time public records data access and reporting of community conditions.   Senick regularly provides educational presentations/trainings and has produced a number of media pieces including NJN Green Builders: A Green Revolution Takes Root in the Garden State (c2008) and an interview brief for the Think Nature platform – ThinkNature Project (Horizon 2020 EU Framework Programme for Research and Innovation).  Senick earned a PhD in Urban Planning and Public Policy from Rutgers University, an MA in Political Science from the University of California, Los Angeles, and an AB in Government and Russian from Bowdoin College.