Connecting Nature's High Level Advisory Board (HLAB) comprises world-renowned experts on nature-based solutions, urban resilience, sustainability and innovation. As opinion-leaders in their respective fields they provide a valuable referral point for the partners of the project at critical milestones along the project development.  The HLAB provides an important external and impartial sounding board for the project partners, and ensure that advancements in the area of nature-based solutions as well as new technologies and ideas, will be passed to the whole consortium.
Dr. David Maddox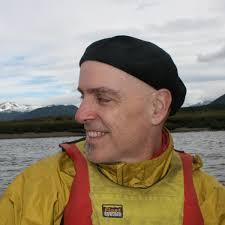 Founder & Executive Director, The Nature of Cities, David Maddox is committed to the health of the urban ecosystem—urban resilience, the application of ecosystem services for human welfare and livelihoods, and the effective and efficient monitoring and evaluation of these issues. He has worked for The Nature Conservancy, the Maryland State government, the City of New York, in non-profits, and as a consultant. As Founder and Executive Director of TheNatureOfCities.com, his current work is in the development and dissemination of useful knowledge for design and management of social-ecological systems in urban landscapes. He holds a PhD in Ecology and Evolutionary Biology, with a statistics minor, from Cornell University. David is an award-winning playwright, musician, and composer. He lives in New York City.
Dr. Christopher Raymond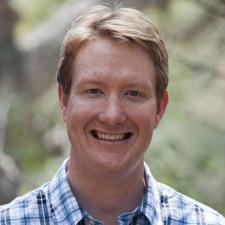 Christopher Raymond  is an Interdisciplinary Social Scientist who is passionate about developing new ways of engaging local communities in initiatives that support environmental sustainability and human well-being.  This passion is reflected in his mission of connecting  People, Place and Prosperity. He works in partnership with local, regional and international groups to develop tools and processes for combining multiple types of values and knowledge into environmental planning and decision-making. He also develops techniques for assessing the impact of environmental policies and programs on individual and group values, behavior and self-reported well-being. He works across multiple projects in various leadership roles and is a Co-PI on a Swedish Research Council funded project that aims to Connect Diverse Knowledge Systems for Ecosystem Governance and Co-Chair of the EKLIPSE Expert Working Group on Nature-based Solutions to Promote Climate Resilience in Urban Areas.  Additionally, he is an Expert Advisor on NAIAD, Nature4Cities and Connecting Nature nature-based solutions projects, recently funded by the European Commission. Christopher Raymond is currently a Senior Researcher in Landscape Planning in the Department of Landscape Architecture, Planning and Management at the Swedish University of Agricultural Sciences (SLU) and Director of a consultancy company named Enviroconnect.
Dr. Karen Foley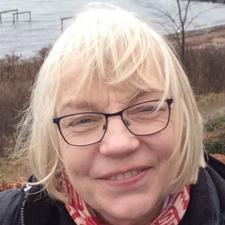 While Karen's early research work looked at developing landscape assessment methodologies as effective research interests lie in the area of landscape change, landscape preference, stakeholder engagement and urban resilience planning tools, she later focussed on the vernacular Irish landscape, examining landscape preference, drivers of landscape change and exploring scenario-based tools to engage with a range of stakeholders. More recent research centres on urban open space, identifying tools and techniques to develop robust multifunctional landscape typologies in cities that satisfy social and environmental needs. Specifically she is working in the area of green infrastructure, urban forestry and transitory open space. Karen was one of the lead instigators of TURAS, an EU funded FP7 research project bringing together urban communities and businesses along with local authorities and researchers to collaborate on practical new solutions for more sustainable and resilient European cities. Previous funded research work has included the co-ordination of a joint Welsh/Irish INTERREG research project with Brady Shipman Martin (Dublin) and the Countryside Council for Wales. This study developed a methodology for seascape assessment in order to integrate the issues of landscape/seascape conservation into the development process. This work was set against the background of increasing development pressure along the coastline with the development of offshore wind farms and mariculture enterprises. The resulting 2001 publication Guide to best practice in Seascape Assessment for the Marine Institute remains a key reference for professionals working in the area of landscape planning and coastal zone management.