Connecting Nature Framework guidebook 
Connecting Nature has developed an introductory guidebook to the overall Connecting Nature Framework and a series on each of the individual elements to assist you to develop your nature-based solution. 
For more information about the Connecting Nature Framework and it's 7 elements see this page.
Download the Connecting Nature Framework Guidebook
The Connecting Nature Front Runner Cities have completed draft reports on how they used the Framework to impliment their nature-based solution.  Final reports will be available in spring 2022.
Download Draft Glasgow FRC Report
---
NATURE-BASED ENTERPRISEs GUIDEBOOK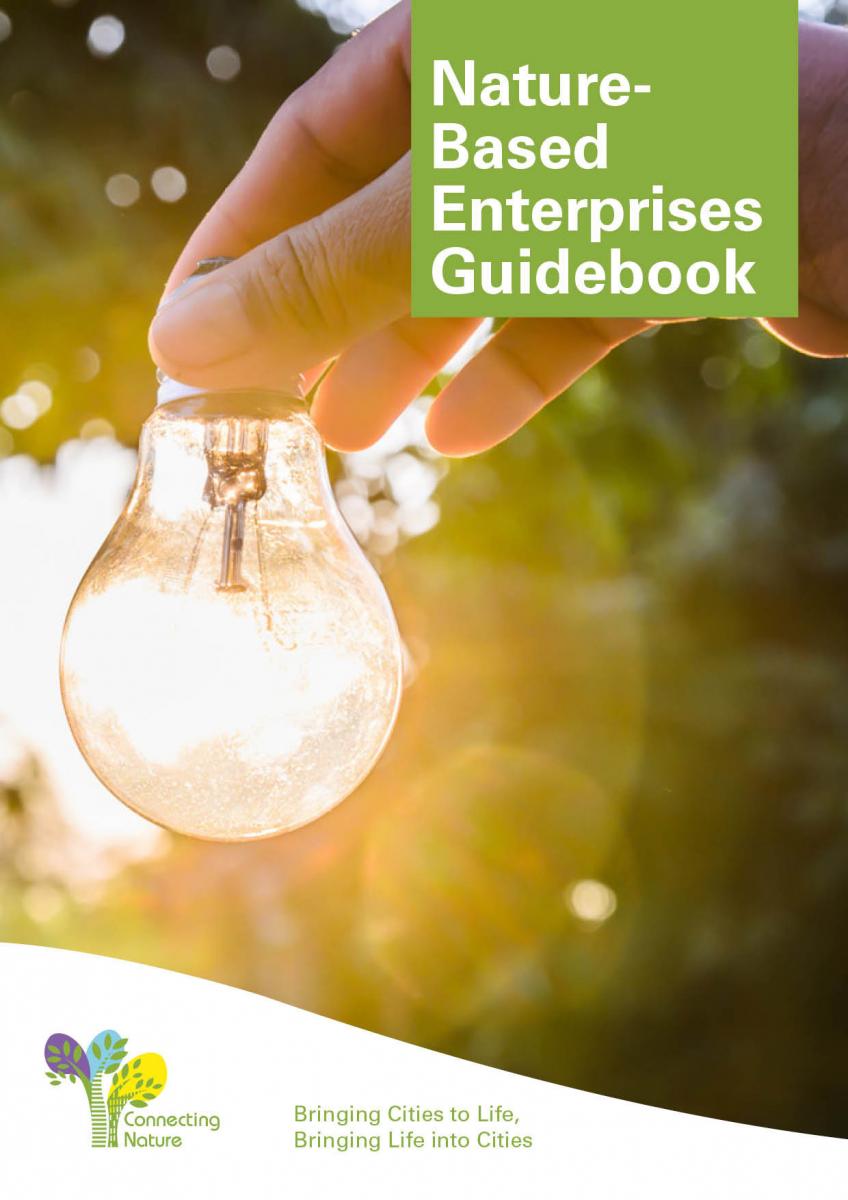 This guidebook helps to clarify what is a nature-based enterprise, how to find skilled and experienced nature-based enterprises and how to stimulate and support the start-up, financing and growth of nature-based enterprises.
Download the Nature-Based Enterprises guidebook 
Download the German version of the Nature-Based Enterprise guidebook
---
Governance GUIDEBOOK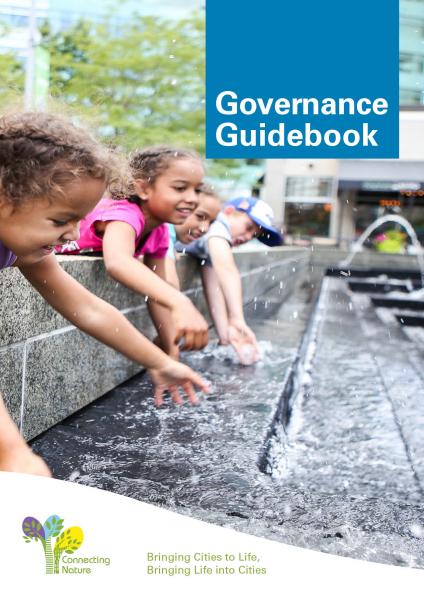 The aim of this guidebook is to outline a key aspect of how to embed nature-based solutions in your city – and that is governance. Governance is broader than government. It covers the legal frameworks, the formal and informal networks and organisations and the rules and policies related to the thing being governed. Governments change; governance continues and evolves.
Download the Governance guidebook
---
FINANCE AND BUSINESS MODELS GUIDEBOOK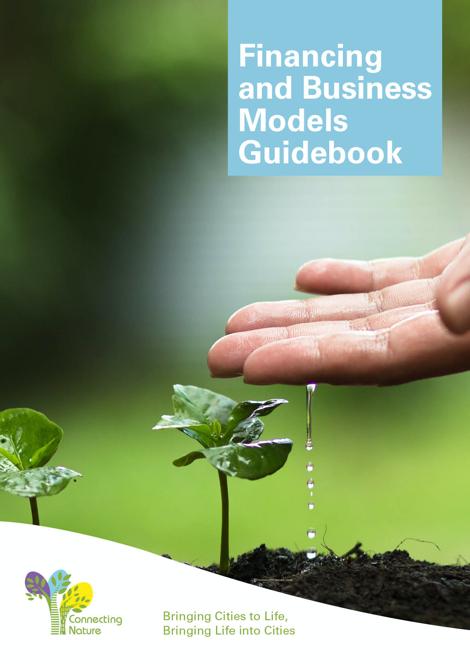 This guidebook introduces the topic of financing and business models for nature-based solutions, identifies some common challenges and enablers to financing and presents a step-by-step guide to securing financing.
Download the Finance and Business Models guidebook 
The Nature-Based Solutions Business Model Canvas
Connecting Nature has customised the well-known business model canvas tool specifically to help plan the business models for nature-based solutions. This tool has been deployed directly in 11 cities in Connecting Nature and downloaded and applied by hundreds of other organisations worldwide.
Find out more about the Nature-Based Solutions Business Model Canvas
---
CO-PRODUCTION GUIDEBOOK
This guidebook introduces what co-production is.
The guidebook covers:
The outputs and benefits of co-production
Principles to define and evaluate co-production processes 
How to design co-production processes step by step
Download the Co-Production guidebook
---
Reflexive Monitoring Guidebook 
This guidebook is the result of a co-creation process between research partners and European cities within the scope of the Connecting Nature project. The aims are to support the scaling of nature-based solutions in cities and to position Europe as a global leader in the innovation and implementation of those solutions by co-creating a toolkit for cities. Nature-based solutions are actions which are inspired by, supported by or copied from nature. They harbour opportunities for simultaneously regenerating ecosystems, combatting climate change and improving human wellbeing.
Download the Reflexive Monitoring guidebook
---
Technical solutions guidebook 
Technical solutions are the technical components that go into the planning, delivery and the long-term stewardship of Nature-Based Solutions. Technical solutions would include, for example, the type of nature-based solution selected, the plants selected, anything that takes into account the local circumstances and, when it comes to the stewardship or ongoing management of the nature-based solution, feeding the results of evaluation and on-going measurement into the project is also considered a technical aspect.
Download the Technical Solutions guidebook 
---
Impact Assessment Guidebook
This guidebook presents the Connecting Nature process of developing robust monitoring and evaluation plans for nature-based solutions. Robust evaluation supports planners and decision-makers in building solid evidence-based  understanding as to the impact of nature-based solutions and enhancing cost-effective and socially beneficial policy, building a foundation for scaled up delivery.