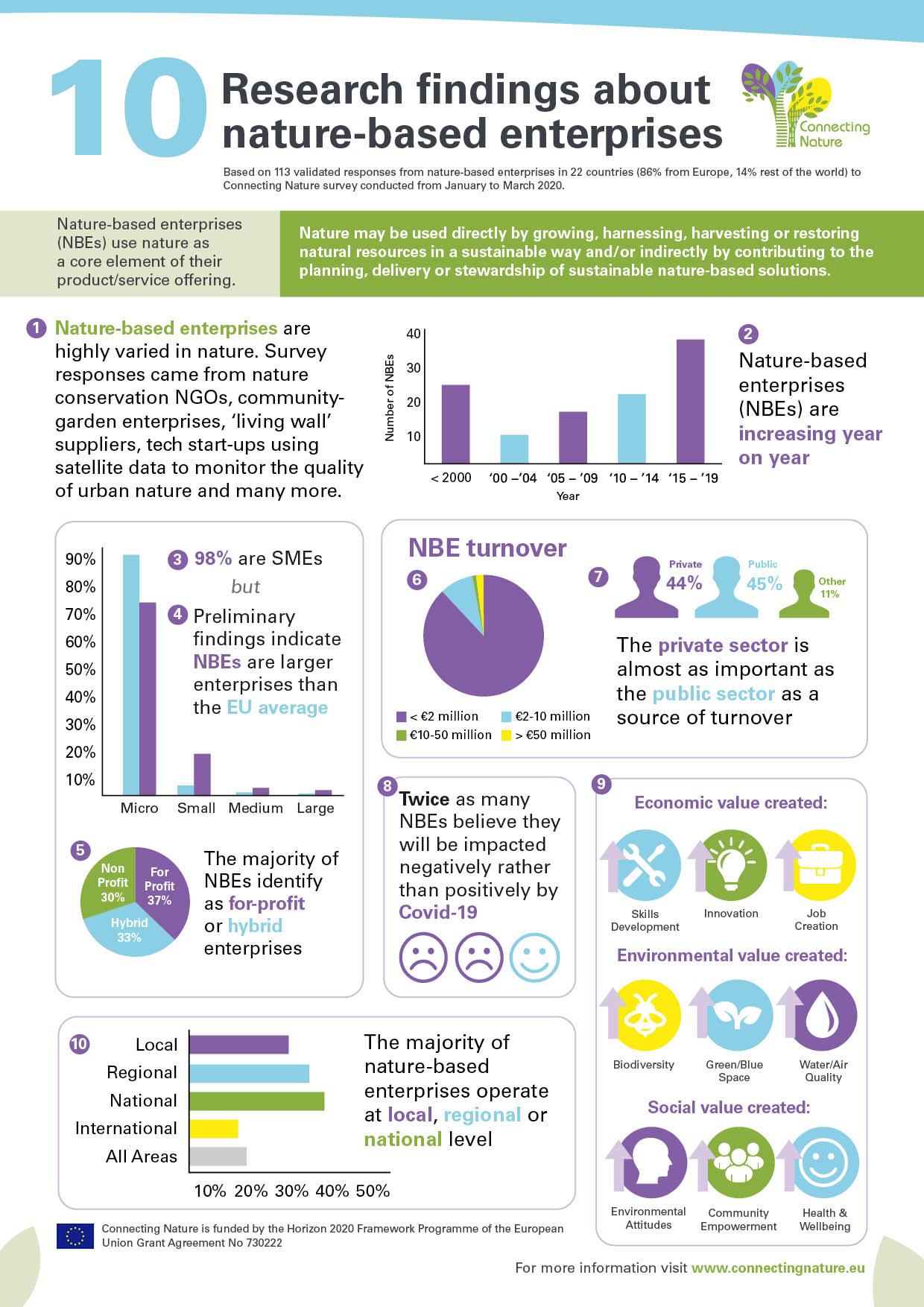 RESEARCH FINDINGS ABOUT NATURE-BASED ENTERPRISES
The first results from the Connecting Nature research survey of nature-based enterprises are now available to download here.  We have had over 170 responses to date from nature-based enterprises which we define as follows:
Nature-based enterprises (NBEs) use nature as a core element of their product/service offering.  Nature may be used directly by growing, harnessing, harvesting or restoring natural resources in a sustainable way and/or indirectly by contributing to the planning, delivery or stewardship of sustainable nature-based solutions.
In response to the barriers and enablers identified we will be launching a Connecting Nature Enterprise Platform in October 2020 to connect buyers and suppliers of nature-based solutions.  To register your interest in updates click here.
The survey remains open and we invite responses from nature-based enterprises around the world.