Registration for this workshop is now closed. 
You can view the recording of the workshop here.
There is no denying that tourism can have great benefits for people and the planet. Traveling and visiting different places can promote cross-cultural understanding, create jobs, support conservation efforts and economically support many countries across the globe. Unfortunately, tourism can also have some adverse effects such as environmental degradation, the commodification of culture and exploitation of minorities. Too often, communities are economically dependent on tourism, but are not in the position to manage their involvement in the sector themselves. Here is where the development of community-based tourism (CBT) can make a difference. Essential is that community members will take ownership of the CBT programme and are empowered through tourism: to give them the tools and skills to become CBT leaders!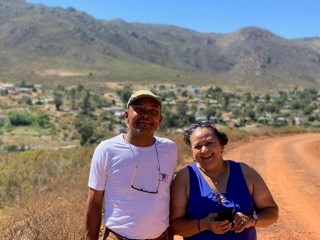 This form of tourism allows the local community to generate economic benefits through offering their products in the form of the local communities, lifestyles, natural resources and cultures to tourists. Due to its bottom-up character and attention to protecting natural and cultural assets, the community-based tourism development model is regarded to play an important role in sustainable development. 
Therefore, this session will discuss the potential of community based tourism to incorporate nature based solutions in order to support human well-being and biodiversity benefits. Community-based tourism expert and founder of the non-profit organization Fair Tourism Charlotte Louwman-Vogels will tell us about her first-hand experiences with developing community-based tourism, the stories of the Kayan village (Huay Pu Keng) in Thailand and Goedverwacht in South Africa, as well as about her perspectives on how community-based tourism can incorporate nature-based solutions in order to support communities and contribute to the health of ecosystems.
Register for the webinar here
Learn about CBT in May Hong Son, Thailand