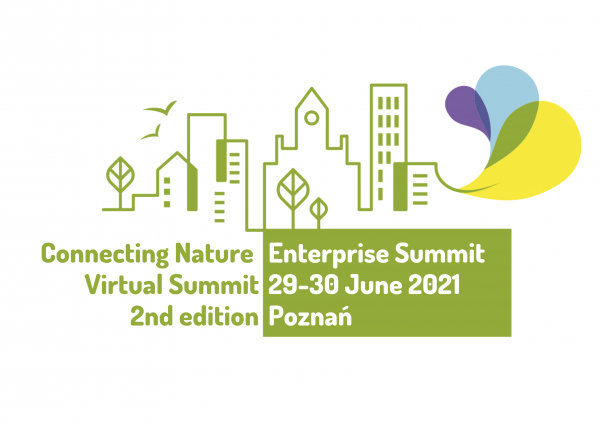 Pitch your enterprise / innovation / story to a global audience of 1000+ at the Connecting Nature Enterprise Summit Poznan on 29 - 30 June 2021 and win a free Expo Booth at the Summit!
We are looking for 10 enterprises for the sessions on the 29th of June at 16:00-16:30 and 30th of June at 14:30-15:00 (times in CEST).
Closing date: Friday 11th June 2021 23:59 CEST.
Successful applicants will be notified by email no later than the 16th of June.
As spaces are limited, apply now by filling out the form below! Questions? Email us at info@naturebasedenterprise.eu  
Note: Enterprises must be registered on the Connecting Nature Enterprise Platform and have a complete profile to be eligible to participate in this session.