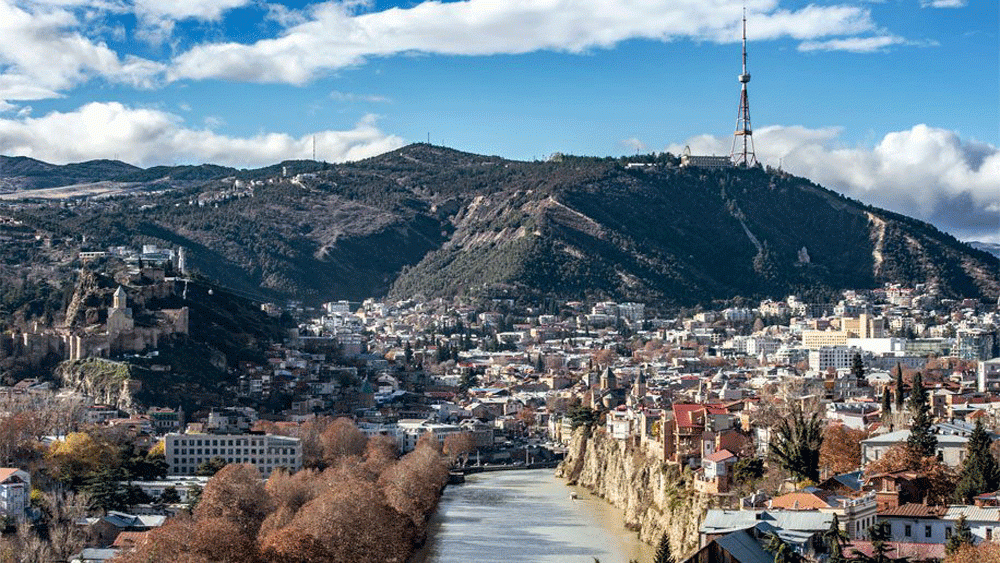 The capacity-builing UrbanByNature programme has been successfully bringing together European and Brazilian urban nature practitioners over the past year. This July, the programme will begin its new phase, which extends its reach to the Caucasus region.
A series of upcoming webinars will discuss the right steps for systematically planning and implementing nature-based interventions in an urban context, with special attention to the needs and priorities of cities in Georgia and Armenia. Despite the geographic focus on the Caucasus, participation in this regional hub of the programme is open to all who are interested and familiar with nature-based solution (NBS) planning and implementation, including co-creation, impact indicators and nature-based entrepreneurship.
The programme in the Caucasus will be conducted by Geographic, a Georgian geospatial solutions company, and the Centre for Ecological-Noosphere Studies of the National Academy of Sciences of the Republic of Armenia (CENS), in collaboration with ICLEI Europe.
In addition to the capitals of Tbilisi (Georgia) and ICLEI Member Yerevan (Armenia), the Georgian cities of Batumi, Poti, Kutaisi and Mtskheta have also been active contributors to UrbanByNature. At the Caucasus Regional Hub kick-off event last October, these six cities identified a series of enabling and success factors likely to support local NBS implementation, such as political commitments towards the environment, the relatively mild climate and the existence of a land-use masterplan in the case of Tbilisi.
The UrbanByNature programme brings the expertise generated within the Connecting Nature project to an international level so that cities and regions outside of Western Europe can benefit from the project experiences and knowledge-sharing. The programme gives aspiring and established urban nature practitioners access to tools, methods and approaches developed by Connecting Nature experts and partners from industry, local authorities, local communities, NGOs and academia across 16 countries. These include financing and governance models, guidance on how to plan suitable monitoring and evaluation processes, and much more.
The programme kicked-off in Brazil in 2018, with the webinar series starting in 2019, and is now beginning its activities in the Caucasus, with regional hubs in Korea and China to follow next.
UrbanByNature's Caucasus activities will kick-off on 10 July at 14:00 CET with a webinar that introduces the programme and the concept of NBS. Those interested in joining this global capacity-building programme for urban nature pioneers are invited to register here. To directly register for the webinar, please click here.
For more information on this event, click here.