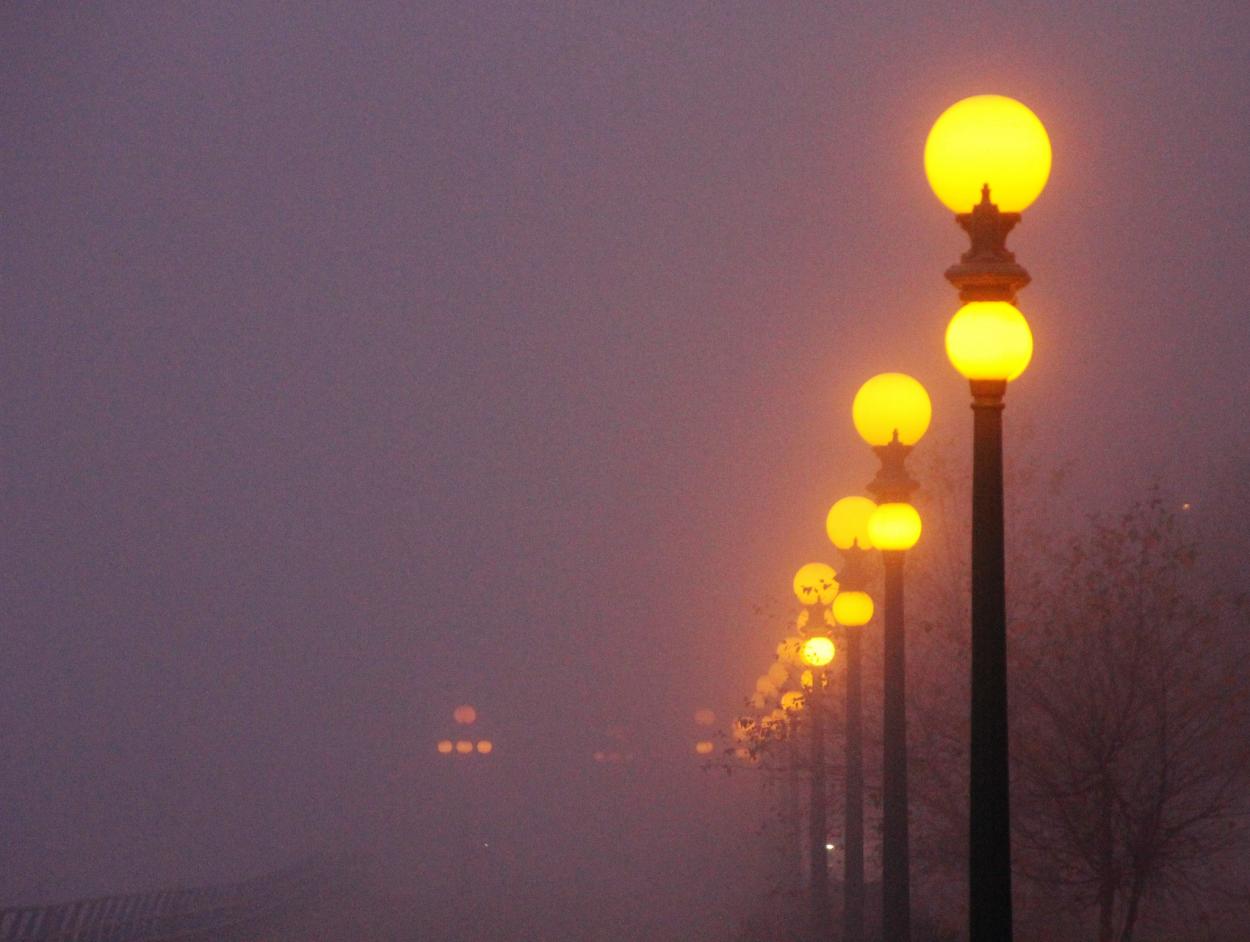 Switching Europe's ageing streetlight network with smart lampposts could slash electricity bills by up to €2.1billion a year and deliver energy savings of between 50-70%. EURACTIV's media partner edie.net reports.
That is according to an EU smart cities programme which is pioneering the delivery of smart lampposts in six cities across Europe, including London, Lisbon and Milan.
European cities spend around €3bn on streetlighting each year, and this figure could be reduced to around €900 million through smart lampposts, Sharing Cities research claims.
With three-quarters of current streetlights more than 25 years old, cost savings and reduced maintenance costs would also be made.
Smart lampposts can collect data on parking capacity availability, a trait which Sharing Cities said would provide an "ingenious way" to reduce air pollution levels and chronic congestion problems. Traffic jams are thought to cost EU member states €100bn a year.
Sharing Cities programme director Nathan Pierce labelled smart lampposts a "win-win" solution.
"They help slash energy bills for taxpayers and make cities a more pleasant environment in which to live and work," he said. "Smart lampposts generate massive savings equivalent to employing tens of thousands of doctors or nurses every year. It's key that cities embrace smart lampposts in a bid to free up money to be spent on vital public services.
Sharing Cities is aiming to provide an initial 56,000 units in six cities including Bordeaux, Burgas and Warsaw, with an aim to roll-out intelligent streetlighting across the continent.
"We are on the precipice of a smart lamppost revolution," Pierce added. "This is just the beginning."
Local governments around Europe paid €7.6 billion to light public streets in 2015, but their bills could be cut down by up to 70% if local governments are willing to shell out extra funds to install new lighting.
Street lights
Cities across the globe are looking at ways to reduce the carbon footprint of their streetlight network through smart solutions.
The Square Mile is set to benefit from a new lighting strategy that will aim to complement historic buildings, improve energy usage and help tackle light pollution in the area. The City of London Corporation confirmed last month that "state-of-the-art" technology will coat urban spaces in various lighting types, levels and colours and different times of the night.
A nationwide lighting replacement programme in Scotland last year means that nearly one-third of Scotland's streets are LED-lit.
Elsewhere, mobile operator Vodafone has formed a partnership with Philips Lighting which combines an Internet of Things (IoT) network with an integrated LED street light management system, which could see cities across the world slash energy use by 70%.
Almost ten years after the European Union banned incandescent light bulbs, policymakers are turning their attention to less immediate aspects of lighting – ranging from productivity gains in the workplace and classrooms to human well-being and even emotional health.
This article first appeared on EURACTIV on 18th March 2018
https://www.euractiv.com/section/energy/news/smart-lamppost-revolution-could-save-europe-e2-1bn-a-year/