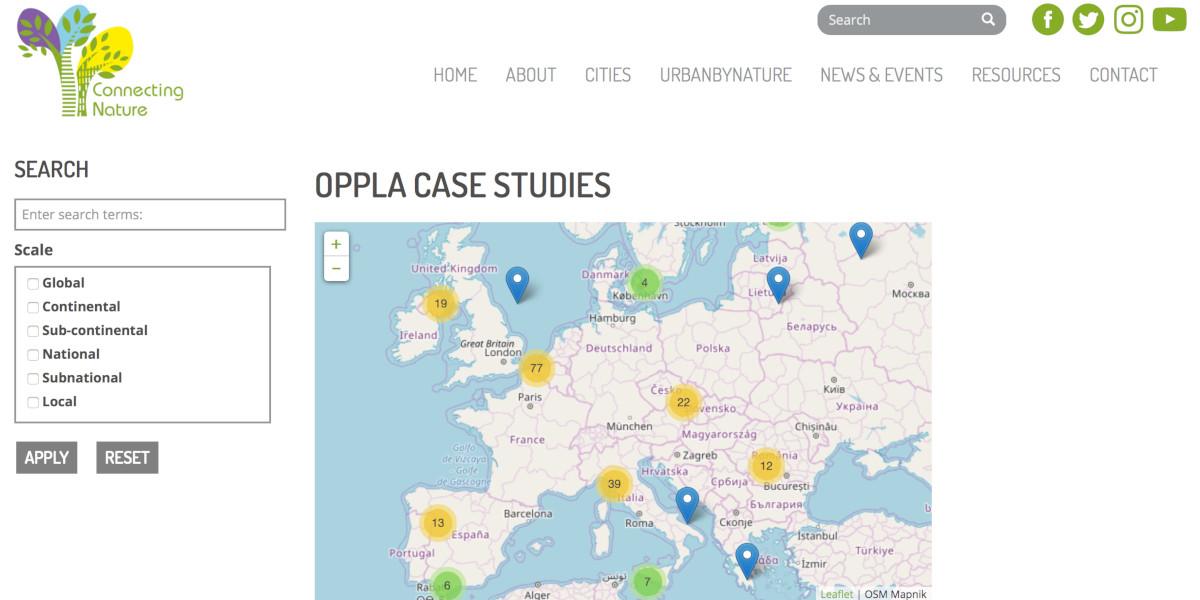 Oppla and Connecting Nature have developed a free, open source software that will make it easier for organisations and projects to share case studies and other nature-based solutions (NBS) information.
The new API (Application Programming Interface) is freely available from Oppla and can be easily customised to display or share specific groups of case studies. Tom Butlin, the Oppla programmer leading the development, describes the API: "you can think of it as a series of pipes that allow data to flow between websites".
The Connecting Nature project has supported the development of the API and is also the first website to use it, integrating Oppla's case studies into the Connecting Nature website.
Noting the wider benefits of the Oppla API, Marcus Collier, Connecting Nature Project Coordinator, said: "There are many existing knowledge websites and projects but currently few links between them. The new API will help Connecting Nature share our outputs in the long term and will also support other the nature-based solutions projects."
The API is still in development and will be expanded soon to include the ability to add and edit case studies and other types of content. It is being tested by several projects and web platforms including ThinkNature, UnaLAB and URBiNAT.
Oppla coordinator Jonathan Porter said: "The launch of the API is an important step in making information in the NBS repository available through different web platforms. We look forward to collaborating with others to share knowledge more widely."
Start using the Oppla API by contacting the Oppla Team with your ideas.