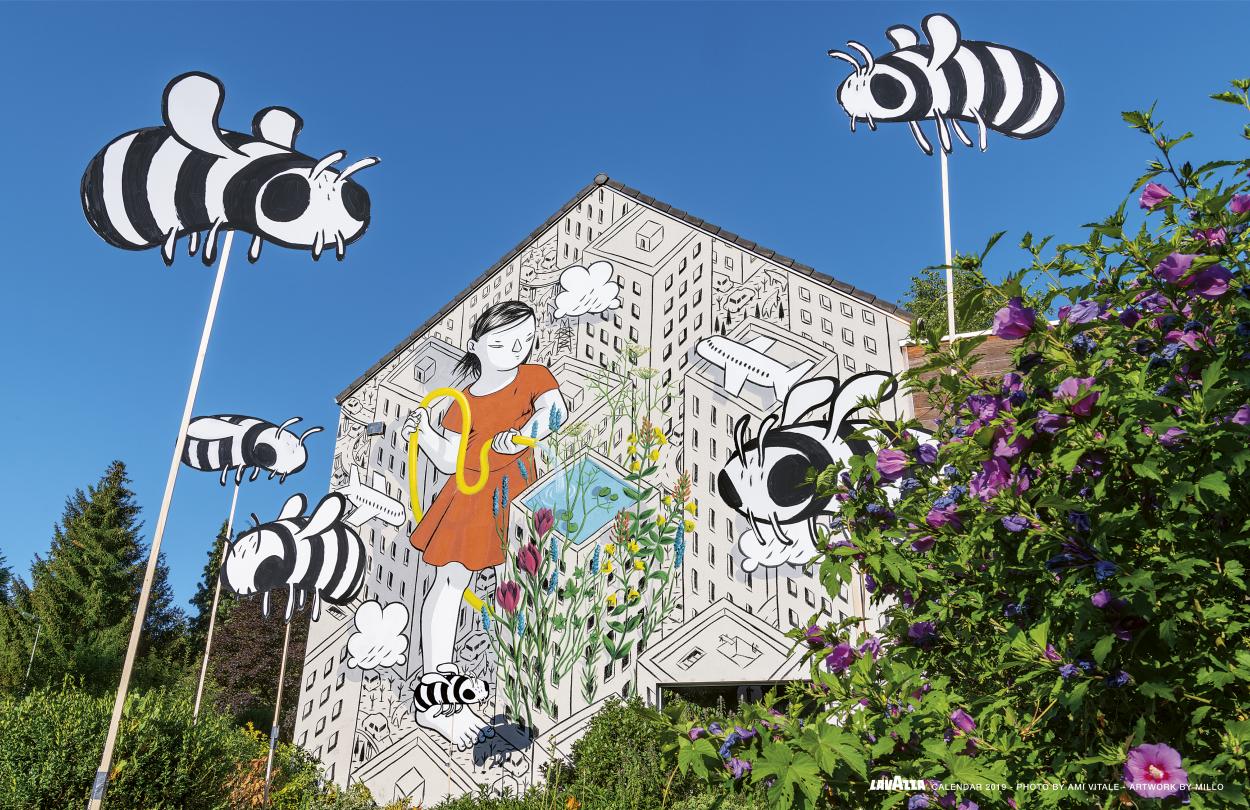 'GOOD TO EARTH'
The world famous Italian coffee brand Lavazza presents a calendar each year with 12 photos. The calendar for 2019 will be launched under the motto 'Good to earth'. 
Nature is central and it contains photographs of art and green in six countries: Thailand, Morocco, Kenya, Switzerland, Colombia and Belgium. The Italian photographer Ami Vitale, who worked for National Geographic, traveled to the six countries to document six art projects, as well as the environment in which they were placed.
 'REBIRTH' FROM GENK
For Belgium, Lavazza had his eye on Genk. The Italian street artist Millo used the blind façade of the Heempark in Genk as a canvas for a work that he baptized "Rebirth" (rebirth): "An imposing mural covering an area of ​​63 square meters celebrates the rebirth of Genk, a former industrial and coal mining area that has hit its stride and welcomed the return of bees to the area. "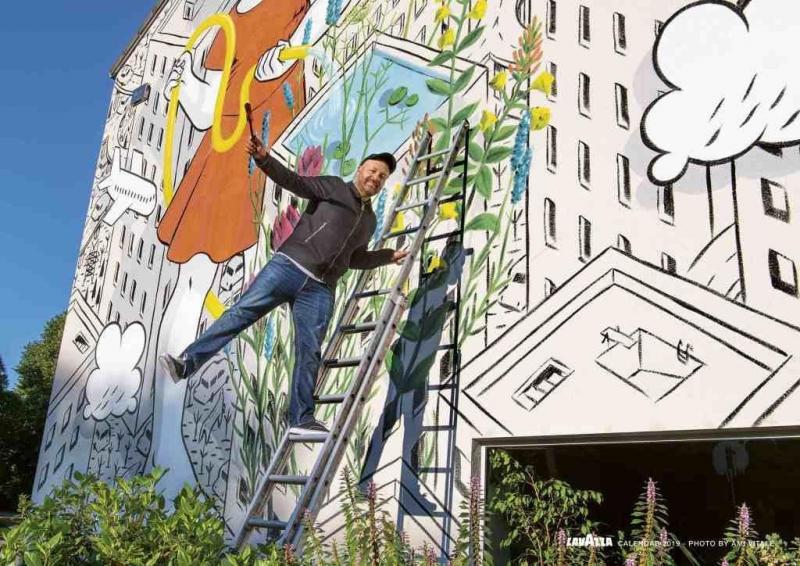 INSPIRING BEES
Bees took inspiration from the Heempark. "And so it is that Genk may adorn the months May and June of the Lavala Calendar 2019. The first picture shows the mural, in the second photographer Vitale recorded our Heempark bees.A few years ago we launched an action plan for our bees, fantastic that our efforts are now being shown on a global scale, "says Gianni Cacciatore.
"We are very proud that Genk is one of the six places worldwide that are allowed to figure in this calendar", adds mayor Wim Dries. "The artist and the photographer have been able to capture our challenges very well, because we are indeed a city that has had to reinvent itself a few times, so that the idea of ​​rebirth is right, and we also opt for a sustainable future. city ​​with space for people and nature and that is what we work on every day"