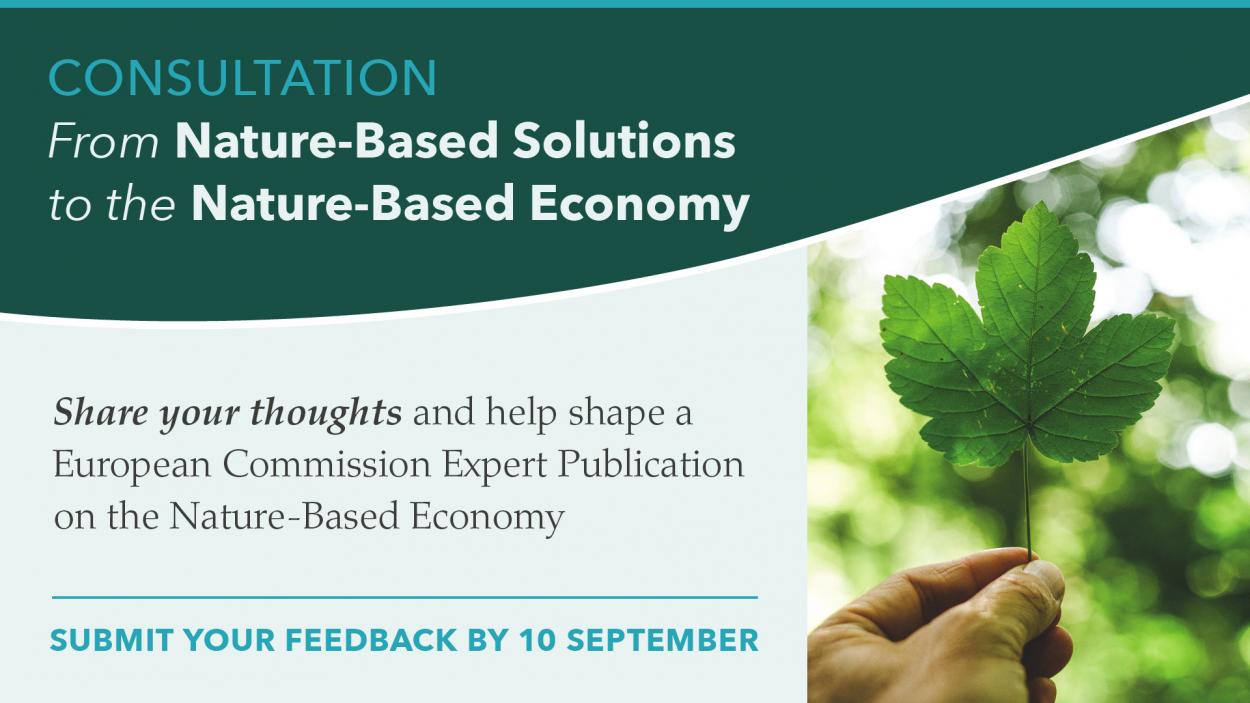 How can we triple public and private sector investment in NBS by 2030 - fuelling sustainable jobs and enterprises in the nature-based economy?
Have your say and help shape the EC Expert Publication on the Nature-Based Economy.  How? It's simple, just visit Network Nature for a rapid feedback round on 5 multiple choice questions.  Consultation closes on September 30th and your input is vital as we seek to secure the right conditions for NBS project investment to happen.
Consultation process
The recommendations of this document were debated at a high-level policy dialogue at the end of June 2021 (watch the recording of this event here) following which they will be shared as part of an open consultation process running until 30th September 2021. Thereafter this paper and the consultation responses received will form the basis for an EC Expert Publication on the Nature-Based Economy which will be launched at the European Business Summit in November 2021.
This draft White Paper for consultation is aimed at policymakers at all levels of government and across all fields of policy implementation. It will be particularly valuable in stimulating cross-sectoral policy dialogues between policymakers responsible for climate change and/or biodiversity policy and those responsible for sustainable economic growth policies within the context of rapidly depleting stocks of natural capital. The recommendations of this White Paper provide a basis for dialogue with wider stakeholders in business, society, the investment community and the innovation ecosystem on the changes needed to shift towards a Nature-based Economy.
 
This Paper is a synthesis of an EC Expert Publication being prepared by the Nature-Based Economy Working Group of Task Force III of the European Commission (for full list of authors and contributors please see the introductory section of the full report). Task Force 3 on "Governance, Business Models and Financial Mechanisms" aims to support and accelerate private sector uptake of NBS, and stimulate private sector investment in NBS, to move in the direction of an inclusive nature-based economy that creates new business opportunities and green employment (especially in light of post-COVID-19).