Regional Office of Lodzkie Sq. Marie-Louise 2 1000 Brussels, Belgium
http://projectenable.eu/wp-content/uploads/2018/09/2018-09-27_Brussels-Stakeholder-Dialogue.pdf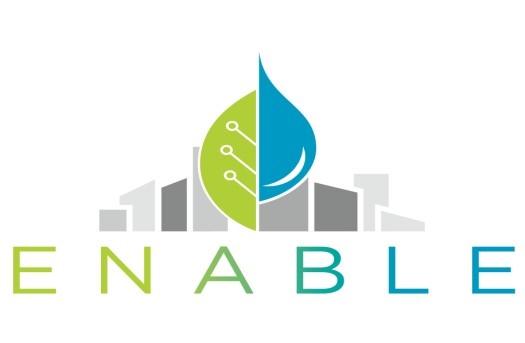 You are warmly invited to the 1st Stakeholder Dialogue by the ENABLE project, which will take place on 11th October 2018 in Brussels, Belgium, during the European Week of Cities and Regions. The attendance for the dialogue is free of charge.
 
This ENABLE Stakeholder Dialogue will bring together participants from cities, regions and organisations working on green and blue infrastructure with the project's researchers and cities. The aim is to share experiences and discuss how cities can become more just from an environmental as well as societal perspective through creating and improving urban green and blue spaces. A preliminary agenda is available here.
The cities of Stockholm, Lodz and Bologna are presenting their experiences and approaches in creating a more just and resilient urban green and blue spaces ensuring equal distribution of the multiple benefits. 
 
Why attend the ENABLE Stakeholder Dialogue?
Meet local government representatives and researchers from across Europe working together on making cities greener and bluer,
Explore how to strike a balance in creating environmentally sustainable and socially desirable green and blue spaces in cities,
Hear about ways to ensure access to the many benefits green and blue spaces provide through real urban case studies, and
Get to know and share city experiences towards more just and resilient green and blue cityscapes by applying for one of the two speaking slots for city representatives.
The project "Enabling Green and Blue Infrastructure Potential in Complex Social-Ecological Regions" (ENABLE) is studying how green and blue infrastructure can be designed and implemented to best deliver numerous social and environmental benefits, such as social inclusion, health and human wellbeing, storm water retention and habitat functions. ENABLE uses a transdisciplinary approach to investigate the role of green and blue infrastructure in tackling a range of socio-ecological challenges cities are facing.
ENABLE is exploring possible green and blue infrastructure solutions to urban challenges in the metropolitan regions of Halle (Germany), Barcelona (Spain), Łódź (Poland), Stockholm (Sweden) and Oslo (Norway), while also exchanging with the City of New York (US).
Please register soon for one of the limited seats here. You are welcome to contact Shreya Utkarsh from ICLEI – Local Governments for Sustainability (shreya.utkarsh@iclei.org), if you have questions about the event.
To register click here.