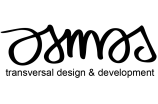 Address:
Jacob van Lennepkade 205 H
We provide planning services for communities that want to engage in the place-based economy. We help community partners to apply system thinking in order to develop a common vision of what a local sustainable economy could look like. We are interested in particular in research and collaboration relating to community values and healthy eco-systems.
As the first leader of the Community Engagement network on the Connecting Nature Enterprise Platform we want to raise awareness of good practices, tools and methodologies in this sector and make it easier for cities to find organisations who can help them plan and deliver meaningful community engagement in the design, delivery and management of nature-based solutions.