http://www.climatealliance.org/events/international-conference/2018-programme.html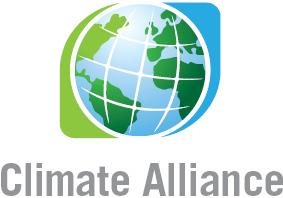 AIC18 | 2018 Climate Alliance International Conference
Connecting Cities ‒ Local Solutions for Global Challenges
We are more interconnected today than ever before. Taking full advantage of this fact in our cities and towns will help us face an array of pressing challenges. Together, we can better decouple our production and consumption systems from natural resource depletion while tackling climate change, enhancing resilience, easing social tensions and diminishing financial instability. Our cities and towns are already co-creating solutions to these challenges. Every day, local authorities are implementing innovative approaches to governance that facilitate new coalitions and networks for more just, sustainable and resilient societies.
Connecting Cities strengthens network-based approaches to global challenges by connecting local and regional authorities from across Europe. Together, we can transform challenges into solutions!
 
Come to Barcelona if you...
...are committed to climate justice!
Municipal and regional representatives as well as national and EU level decision makers – if you are looking to make a difference, the 2018 Climate Alliance International Conference is the place for you!
… are eager to learn about innovative local solutions!
Be it at the regional, city or district level, take advantage of the 2018 Climate Alliance International Conference to explore solutions for a sustainable, resilient, circular and inclusive future!
… are ready to share your local success stories!
Come share your experiences with peers at the 2018 Climate Alliance International Conference – whether in the networking space or via local climate action talks, a format for inspiring solutions (application possible shortly).
For Registration click here
For more inforamtion click here
#CAIC18 #LocalAction