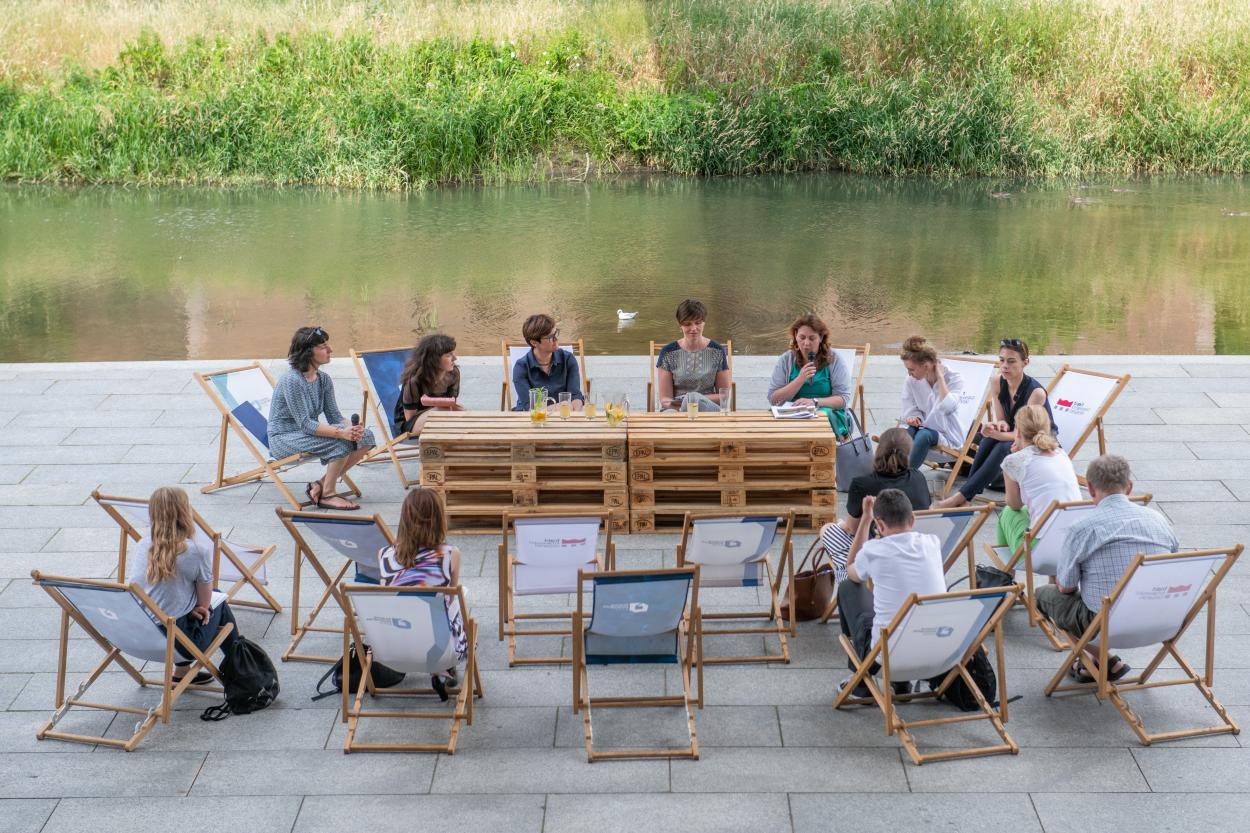 On July 1st, 2019, at the Porta Posnania Amphitheater, a press conference was held on the second edition of the cultural and natural cycle RZEKA ŻYWA (Living River) under the slogan Animals of Cybina. Members of the Connecting Nature Poznań team took part . Agnieszka Osipiuk talked about one of Poznań 's nature-based solution exemplars - floating gardens, which they will be creating in cooperation with the OnWater Foundation from Wrocław on July 6th,  as part of the event entitled Floating islands for Cybin River fauna. The press conference was to announce that the City of Poznań and 8 European cities received a grant from the URBACT III programme and from September 2019 will be developing Health&Greenspaces.
As part of the Connecting Nature project in July 2018  the first floating garden was created on the Warta River, as a part of Wilda Municipal Beach.  Poznań citizens participated in the co-creation of the garden installations and the boatbuilding works.
 Creating floating gardens construction 2018, source: Poznań City Hall, OnWater Foundation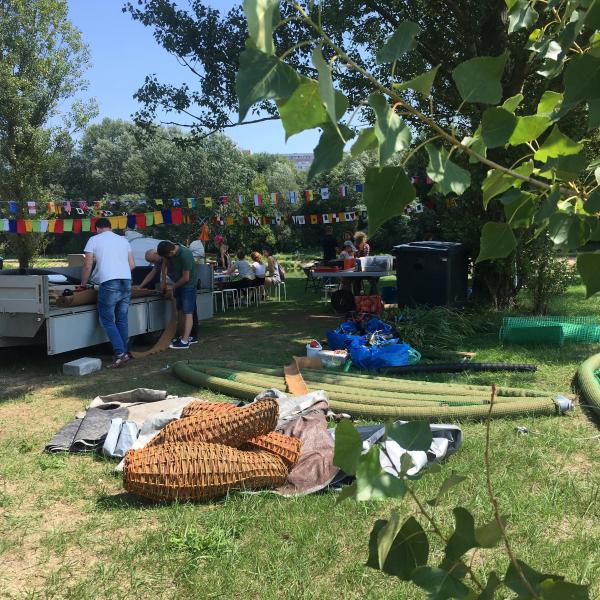 Launching of floating islands 2018, source: Poznań City Hall, OnWater Foundation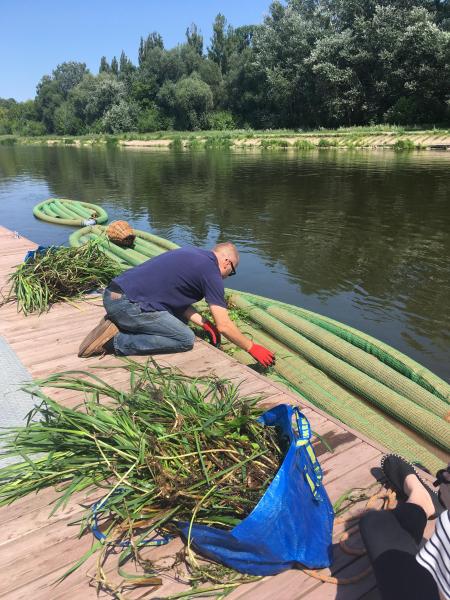 The floating gardens are unique ecosystems in the city in the form of the water islands with light construction that perform habitat-filtering functions. Floating gardens are established to increase the amount of green areas in the city centers, where due to pollution and disturbances in the thermics, the vegetation cover is poorer or not very diverse, and the ecological corridors are interrupted.
The end result of workshops to create floating gardens 2018, source: Poznań City Hall, OnWater Foundation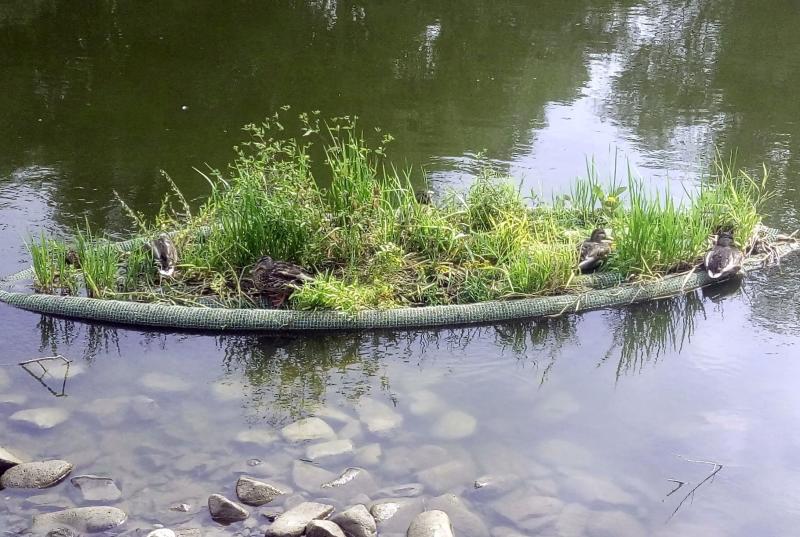 The main function of floating gardens is to increase biodiversity, strengthen the local population, create ecological niches, and purify air and water. An important role in setting up floating gardens is ensure proper species selection, in which locally occurring species should dominate. With time, the species richness of the floating islands will increase as the wind and birds spread the seeds of surrounding plants. 
Floating gardens have a long tradition dating back to the time of Ancient Babylonia. The first objects were created on the Euphrates River about 600 BC. Their modern version are mainly hydroponic crops, i.e. soilless.
Workshops participants for creating floating gardens 2018, source: Poznań City Hall, OnWater Foundation