Nicosia Development Agency organized a dissemination event entitled 'Meet us at the Forest' on the 28th of January 2019.  The event took place at the Environmental Information Center of Athalassa National Forest Park.
The event was attended by partners of the project from abroad, the mayor of Aglantzia, Mr. Charalambos Petrides, the mayor of Yeri, Mr. Neophytos Papalazarou, representatives of the Ministry of Agriculture and its departments, the member - municipalities of ANEL, Universities and other individuals.
The event was opened by the Mayor of Aglantzia, Mr Charalambos Petrides, who is a great supporter of the project. Following, Marcus Collier, the project manager of the project, gave a brief description of the project to the participants. After the introduction, a 15 minute video was presented about the National Forest Park of Athalassa, its importance as the "green lung" of the rapidly growing city of Nicosia and the quality work of the Forest Department.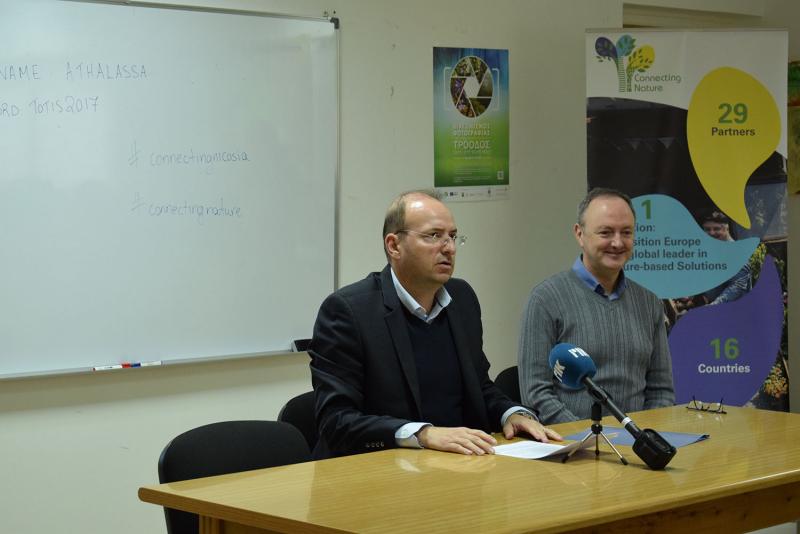 Following the video, Eleni Malekkidou (Nicosia Development Agency) presented the Connecting Nature project and the planned actions for the city of Nicosia. More specifically, she referred to the vision for the city of Nicosia which is:
to create, on a district level, an urban network of Open and Green spaces (including existing and proposed / planned green spaces, parks and open public spaces) using as the core the National Forest Park Athalassa and other existing or planned "Nature-based solutions" (eg Linear Pediou Park, Academy Park, Agios Dimitrios and Acropolis Park, programmed Kakkaristras and Pallourokampos Parks in Latsia, Lourka Forest in Geri Mata). The proposed green network will be linked with an integrated bicycle and pedestrian network based on the existing mobility plan.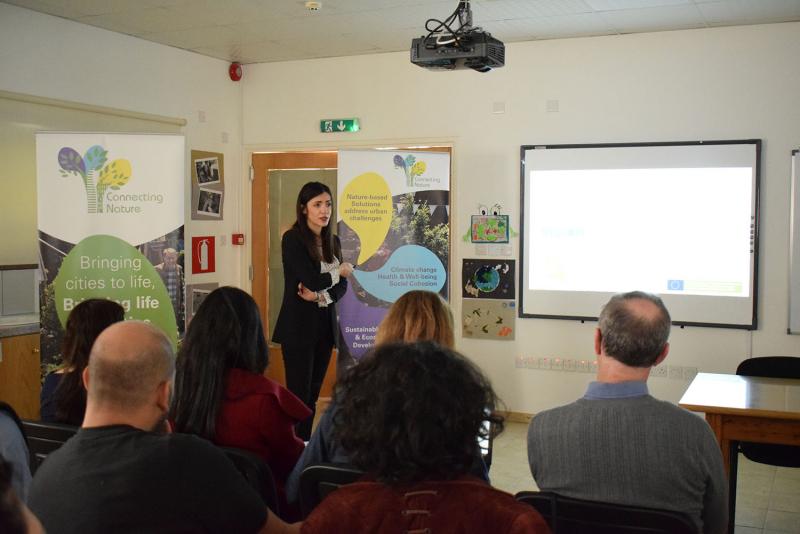 After viewing the video and the presentation of ANEL, the participants had the chance to ask questions related to the Forest Park and the proposed activities related to Connecting Nature.   Mr Glafkos Kyriacou (Forest Department representative) and Mrs Eleni Malekkidou (ANEL representative) were on the panel for the Q&A session.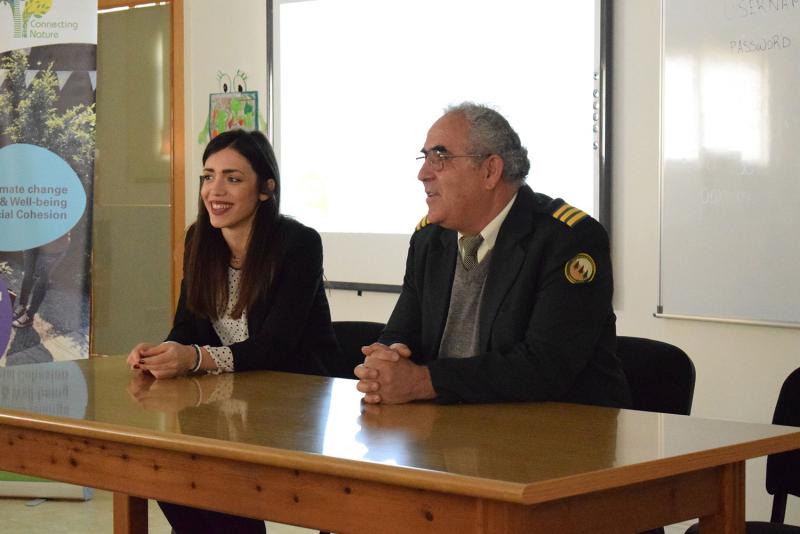 The discussion was very fruitful. All participants were very active and eager to learn more about the project.  They also asked the Agency to organize another meeting to discuss the project in more detail and explore ways to work together on how to achieve the desired outcomes.
The first part of the event closed with the prize giving of ANEL's amateur photography Competition entitled: "Nature can give to our cities the answers we are looking for!".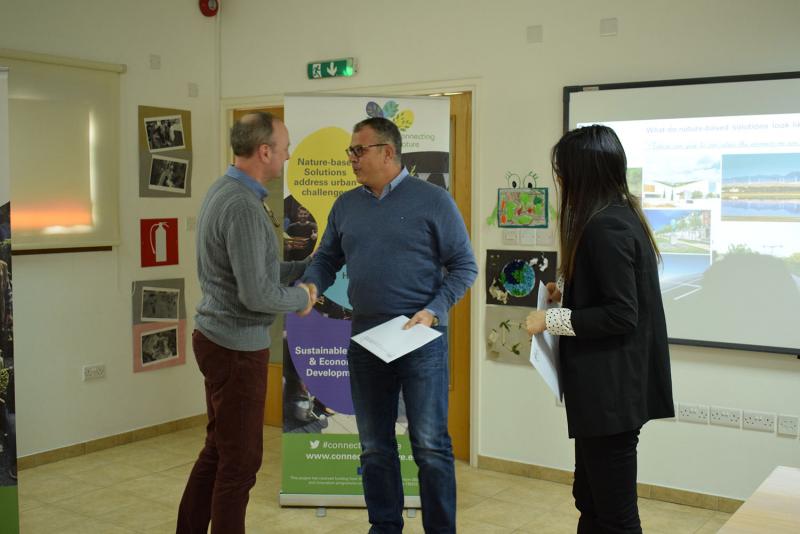 The "Meet us at the Forest" event ended with a guided "walk in the park", where people had the chance to enjoy the beauty of the forest and a networking lunch where they had the chance to meet with each other and exchange ideas.